Opportunity to learn about the Great East Japan Earthquake & Tsunami
In order to reduce the number of victims in future disasters, the Natori Tourism Association provides a tour to educate people and students, who come to Natori on school field trips, on disaster prevention.
* The red mark on the Google map shows the "Yuriage" area.
Natori City, Miyagi Prefecture, located to the south of Sendai City, has a population of about 76,000. 911 citizens were killed by the tsunami caused by the Great East Japan Earthquake. The "Yuriage" area was devastated as it was an urbanized area, and many houses were built closely together. On March 11, 2011, an NHK camera on a helicopter above "Yuriage" captured many houses being washed away, and the town disappearing in such a short period of time. Some time has passed after the disaster, and the people's memory of the disaster is beginning to fade ; as a result, the Natori Tourism Association decided to take people, especially young people such as students on school field trips, on a tour of the disaster area and educate them in order to reduce the damage and the number of victims in future disasters. The town is still on the way to revival and the tsunami left some deep and lasting scars around the town. You will be able to realize the actual scale of the disaster by visiting the town. We hope to educate as many people as possible on the disaster.
Please contact us about the tour.
| | |
| --- | --- |
| Area | Yuriage Area |
| Address | Yuriage area, Natori City |
| Contact Information | Natori Tourism Association: 022-382-6526 |
| Regular holiday | Saturdays, Sundays & Holidays |
| MAP | |
Related articles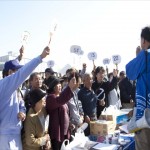 Feel free to take part in this event, and get a bargain at the market!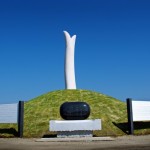 To mourn for the people who died in the disaster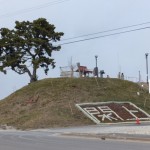 "Hiyori" mountain is the place to pray for victims as you look out over the "Yuriage" disaster area.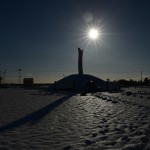 Giving accounts of the disaster and the damage in the" Yuriage" area to the visitors