Oshu 33 Kannon holy ground 1st,2nd,3rd, 5th temple
People pray for Kannon's merciful love.
The thought of 'Kanzeon bosatsu embodies thirty three figures and saves people' is told and it is spread in various places. Oshu 33 Kannon holy ground locate in Miyagi, Iwate and Hukushima, and 1st, 2nd, 3rd and 5th temples locate in Natori. It is said that if you make Oushu pilgrimage once, you can live 3 years longer. If you do 2 times, 6 year and if you do 3rd times, 10 years longer.
【1st temple Nachizan Shougaku-ji】
Address: Aza Nishimasaka17,Takadateyoshida,Natori City
Jyuichimen Kanzeon bosatsu which was pulled up from the Yuriage beach is the principal image. Kannon dou locates near Kumano nachi Shrine.
【2nd temple Tenmyouzan Shurokusai】
Address: Aza Kamikanohigashi88,Takadateyoshida,Natori City
Shoukanzeno bosatsu which was Unkei's work is the principal image. And, founder of Date, Naomune became a believer and since he worked hard to protect the temple, many goods relate with Date family remained.
【3rd temple Kongou-ji Kanon-do】
Address: Aza Hattan68,Takadatekawakami,Natori City
It's another name is「Kawakami Kanon-do」and it is familiarly known. Wooden statue with gilt, Jyuichimen Kanze Bosatsu which was Jikaku-taishi's work is worshipped.
【5th temple Natori Senju Kanon-do】
Address: Yanagida384-5,Masuda,Natori City
Origin of 'Kannon dou' standing on the garden of private house is unknown but Senju Kanon inherited for generations is worshipped. You can pray from the road but please be quiet since it locates at the private house.
| | |
| --- | --- |
| Area | Medeshima Masuda Area |
Related articles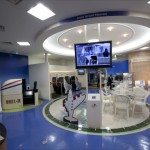 "Tobuccha" is a must see!
The first shrine from 'Natori Kumano Sanjya' which was prayed for the coming of a deity by old lady.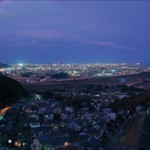 Crystal box which you can see the city view from Natori to Sendai
The biggest old house in Sendai which shape of the Chinese character is.