Tour to the Disaster-Stricken Area: Course 2
Learn about the disaster to reduce the number of victims in future disasters
The coastal area of Natori City was heavily damaged by the March 11th, 2011 Great East Japan Earthquake & Tsunami. Please tour the disaster-stricken area ; learn and make good use of your experience for disaster prevention and management in the future. The "Yuriage Saikai" Market has resumed business at temporary shops.

*For coachload: There is a group that provides you with a comprehensive account of the disaster. See the details on the top page of this web site under "Group giving accounts of the "Yuriage" earthquake disaster".
*There is no public transportation service in the "Yuriage" area right now. Please take a taxi or rent a car.
*There are six taxi companies in Natori. You can find them on the "Access" page or "Useful Information" page of this website.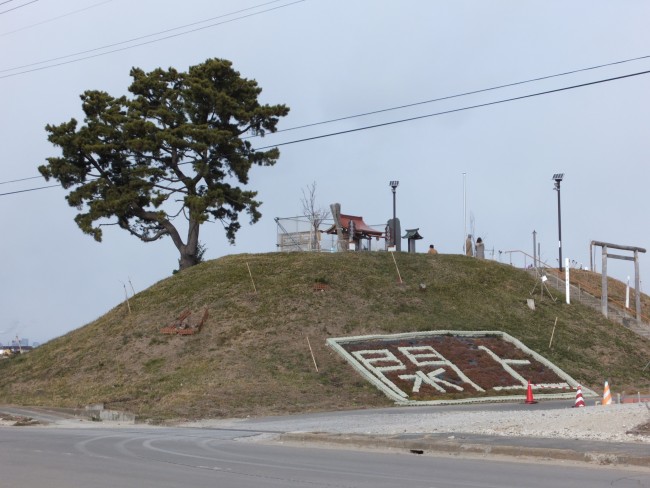 "Hiyori" Mountain
A place to pray for the disaster victims as you look out over the "Yuriage" disaster area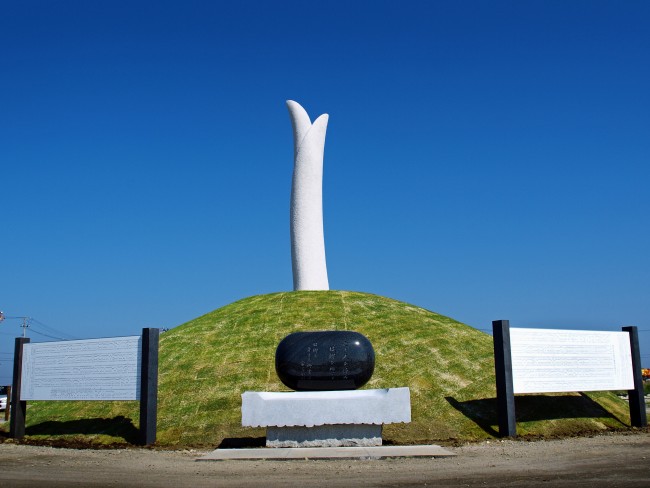 Memorial Monument
A place to mourn the death of the victims.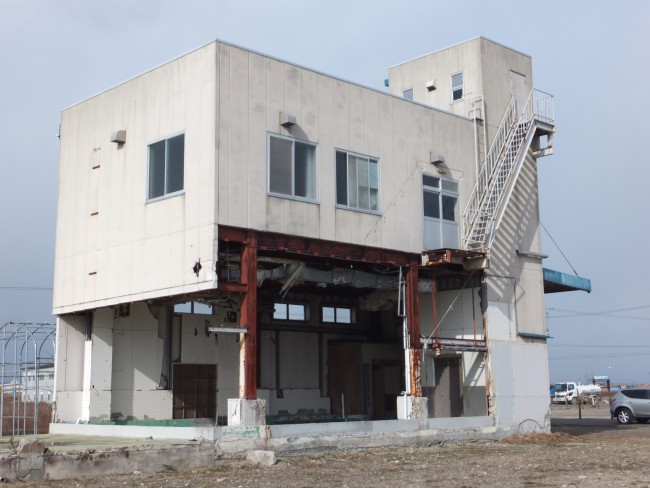 The existing site of "Sasanao", a fish cake factory
You can closely see the aftermath of the tsunami.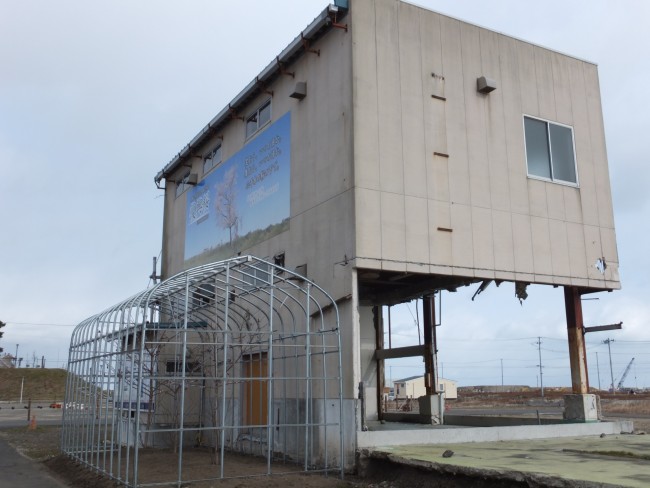 The revival of cherry trees
There were a few cherry trees that bloomed after the tsunami hit this area. People are trying to increase the number of cherry trees from these remaining trees.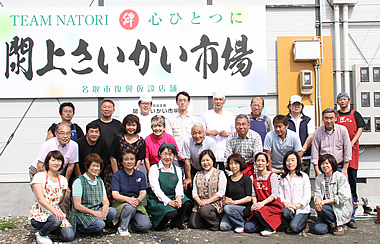 The "Yuriage Saikai" Market
"Saikai" means to reunite with people. We hope to meet people here again. The market offers you a variety of food and drinks such as high quality ark shell, locally grown Japanese parsley, delicacies of the land and sea, local sake, etc.
Related articles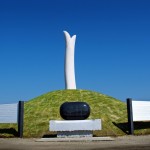 Learn about the disaster to reduce the number of victims in future disasters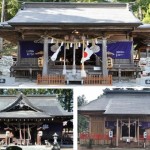 Natori is the only place in Japan where "Kumano Sanzan"'s three major Shinto Shrines were enshrined separately. Take a tour of "Natori Kumano Sanja", three Shinto Shrines.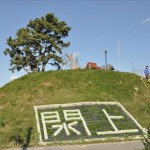 Information on disaster prevention for the future is given here.