Kumano-Hongu-Taisha
One of Kumano Sanjya divided a shrine's tutelary deity from Kumano-Sanzan.
It is also called 'Hongu-Juni-Shin' and the enshrined deity is Ketsumikonokami, the god of farming. It was transferred to the current place in 1658 and it located at 'Odate' on the top of the mountain, 500m away from the current place. Kumanodo Juunishin Shishi Odori, told by the mountain priest 500 years ago and designated as intangible cultural property by the city includes Ohama-kudari and Yabusame.
Shunreisai (spring festival around 3rd Sunday in April)
Shureisai (fall festival around 1st Sunday in October)
| | |
| --- | --- |
| Area | Takadate Area |
| Address | Aza Gotanda34,Kumanodo,Takadate,Natori City |
| Parking | Parking: Available (No charge / Capacity is approx. 20 cars, big size bus is possible to park) |
| Access | 15mins by walk from bus"Sogodai-Line"(Natorin-go) Nachigaoka Iriguchi Bus stop |
| MAP | |
Related articles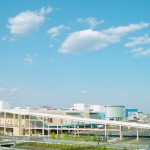 Tohoku's biggest shopping center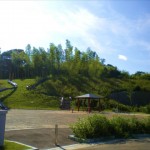 You can learn about the story.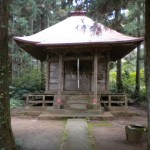 People pray for Kannon's merciful love.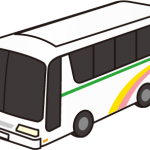 Our mottos are driving safely, being kind, and smiling.