AR Glass Tour
As reconstruction after the devastating earthquake continues, the conditions in "Yuriage" change.
Wear smart-glasses and see the virtual reality of the reconstruction stages of "Yuriage". You will visually experience the actual March 2011 earthquake and tsunami, and the changes that happened to the town up to 6 months after the disaster. Japanese and English narration comes with the images, so that you can easily understand how this town has been reconstructed. Ask for more details from the Natori Tourism Association.
AR Glass Tour
Related articles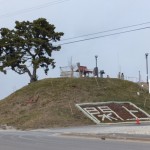 "Hiyori" mountain is the place to pray for victims as you look out over the "Yuriage" disaster area.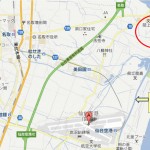 In order to reduce the number of victims in future disasters, the Natori Tourism Association provides a tour to educate people and students, who come to Natori on school field trips, on disaster prevention.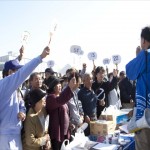 Feel free to take part in this event, and get a bargain at the market!