The Cherry Tress which were nursed into young trees from seedlings
-November 2012: Nursed from seedlings in September 2011, they have grown into young cherry trees.
-We called for foster parents to raise the young trees at a special exhibition booth at the Natori Autumn Festival.
-We found foster parents for all of the young trees thanks to everyone's cooperation.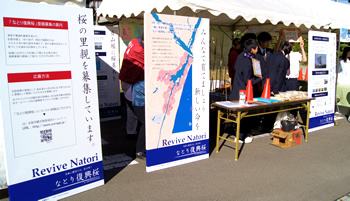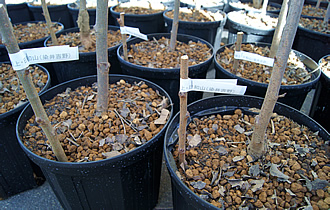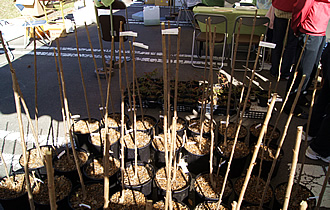 -45 young trees will be looked after at each foster parent's house or office.